Education
Amiga Montessori Childcare Centre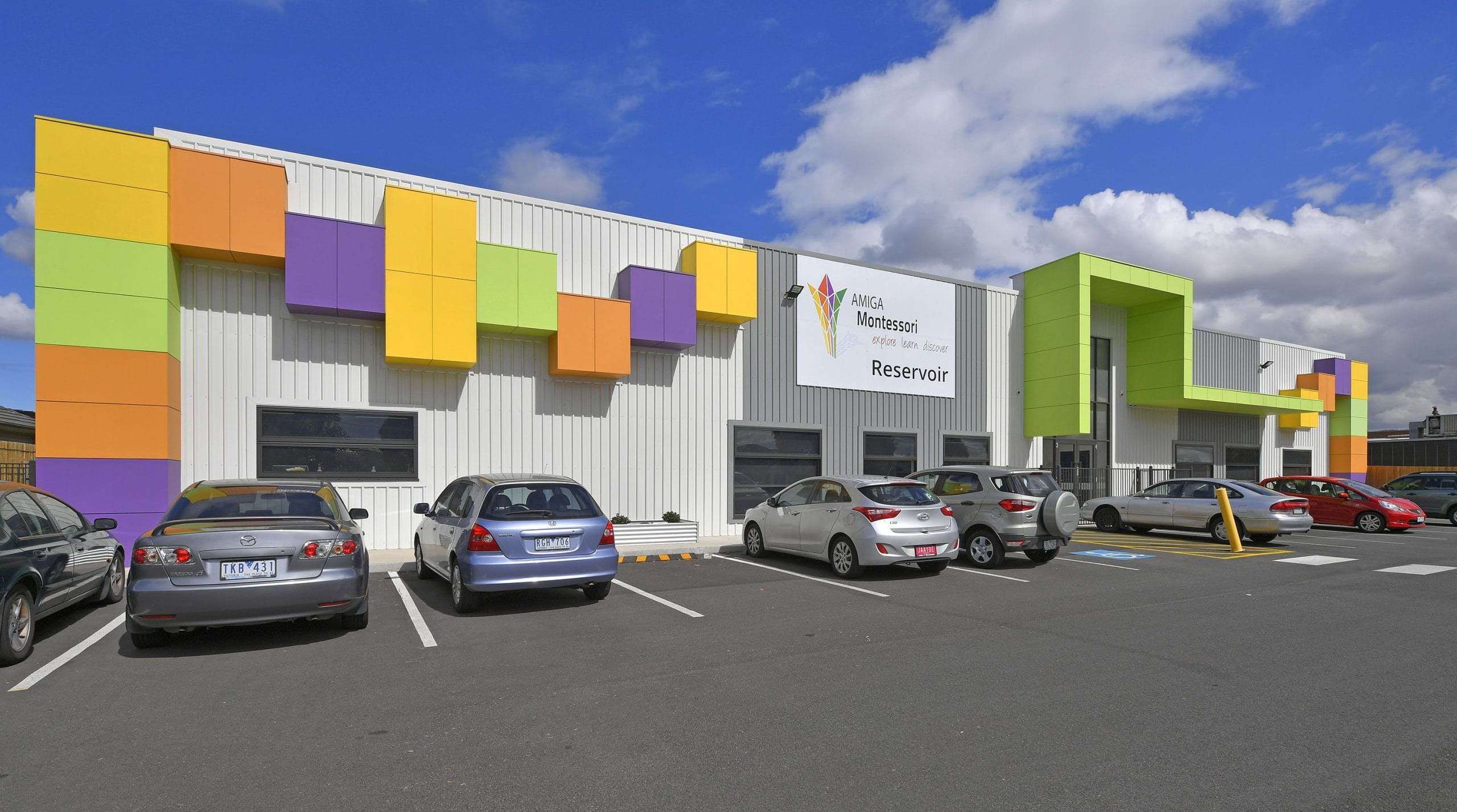 This project was an existing building structure that has been repurposed into a childcare centre.
All external cladding to the warehouse was stripped and replaced with new Colorbond sheeting and aluminium composite cladding.
Internally; new facilities were constructed with classrooms and play grounds.
Externally; a new carpark and play ground was constructed.