Commercial Fit-Out Industrial
Melrose Health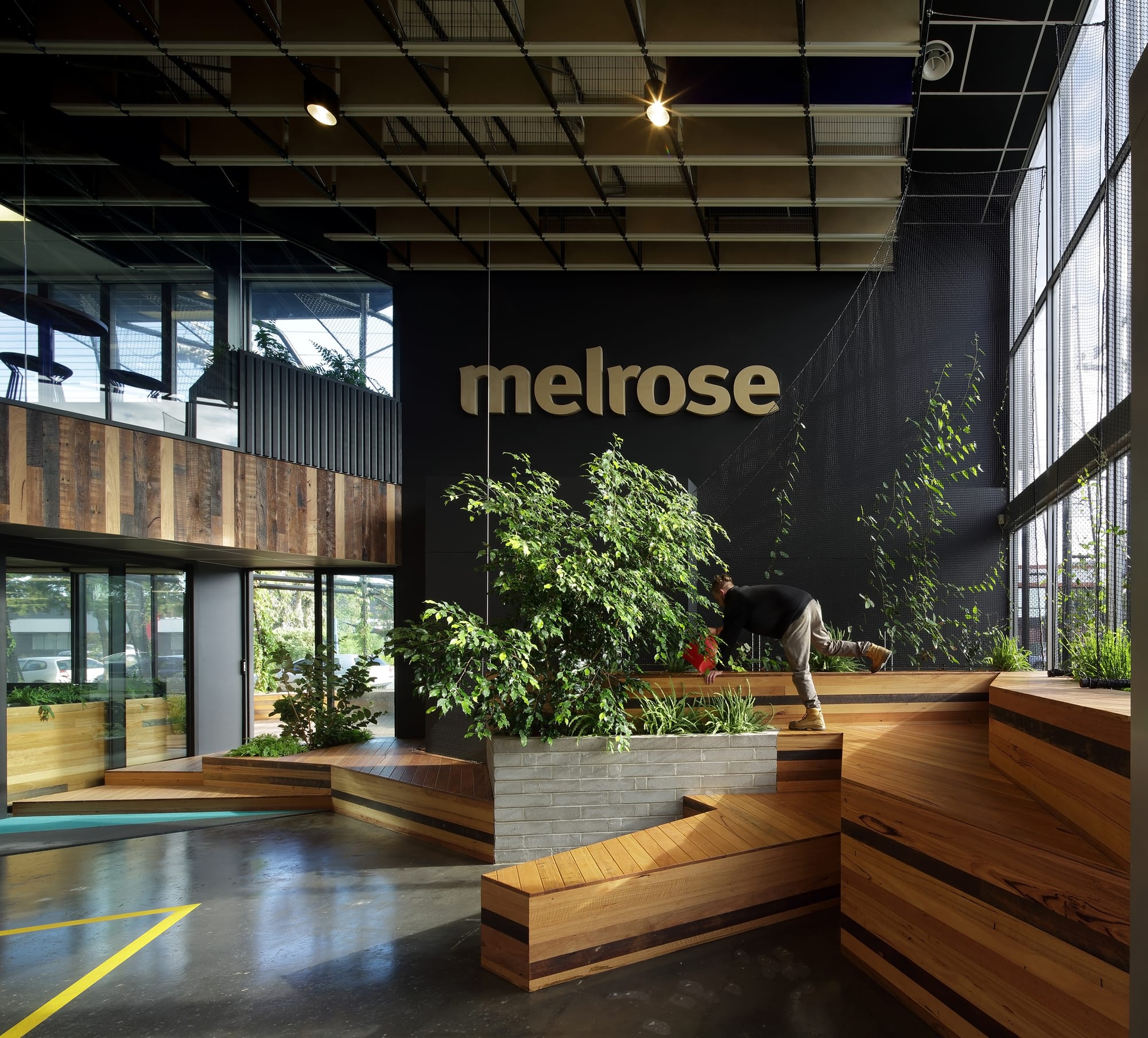 This project involves the transformation of an existing office/warehouse building into a new headquarters for Melrose Health.
An internal refurbishment now allows Melrose's head office and warehouse storage to be located on the same premises but distinctly separated by full height architecturally designed shelving units. A landscape arbour structure was constructed to connect the building with the landscaping and act as a sunshade to cover the north-facing windows.
The result is a project that embraces the Melrose ideology of whole body health by creating a workplace that is responsive to the natural environment and engaged with the processes within.